Lodi Township
Lodi Township is located in Washtenaw County, Michigan, just southwest of Ann Arbor. Established in 1834, three years before Michigan became a state, it was named after the Town of Lodi near New York State's Finger Lakes.
LEARN MORE
PERMANENT ABSENTEE VOTING LIST
With the approval of Proposal 18-3 last November ANYONE can request an Absentee Ballot.  Save yourself some time on Election Day and sign up TODAY for the Permanent AV list and receive an APPLICATION for every election.  You can use this application , and email it back to smithchris@twp-lodi.org or drop it by the Township Hall (there is a drop box if you stop after business hours) OR you can use this form on our website to submit your request.
Saline Area Burn Permits
The Saline Area Fire Department requests that residents in York Township, Saline Township and Lodi Township serviced by this department call the department at 429-4440 and follow the prompts for a Burn Permit if you intend to burn. There is no fee for the permit. By reporting this to the Saline Area Fire Department, it MAY prevent an unnecessary fire run and cost to you.
Vacation Watch Request Form
Click HERE to complete the Vacation Watch Request Form. Please contact Deputy Kovach via email (kovache@ewashtenaw.org) when you return so the house watch can be cancelled.
ROAD CLOSEURE ADVISORY!
WHEN: Starting Monday, October 7, 2019 at 6 a.m.
WHERE: Ann Arbor-Saline Road between Oak Valley Drive and Lohr Road in Pittsfield Township
WHY: Concrete repairs
BACKGROUND: On Monday, October 7, 2019 at 6 a.m., the Washtenaw County Road Commission (WCRC) will close Ann Arbor-Saline Road between Oak Valley Drive and Lohr Road in Pittsfield Township to ALL traffic for concrete repairs.
This is the first phase of a two-phase project. Phase 1 is expected to take approximately two weeks. However, all dates are tentative and subject to change due to weather conditions. Information about Phase 2 road work will be issued ahead of any new road closures.
The intersections of Ann Arbor-Saline Road/Oak Valley Drive and Ann Arbor-Saline Road/Lohr Road will remain open during construction. Sidewalks and crossing signals will be impacted on Ann Arbor-Saline Road by this closure.
Businesses in this corridor remain open and accessible via the detour route.
DETOUR: Detour map
CONTACT: If you have any questions concerning this work, please contact Michele Ford, project manager, (734) 327-6652, or via email at fordm@wcroads.org
ISSUE DATE: 10/03/19
NOVEMBER 5, 2019 ELECTION INFORMATION: PLEASE NOTE THIS ELECTION IS FOR PRECINCT 3 – ANN ARBOR SCHOOLS ONLY.  THE ELECTION WILL BE HELD AT THE LODI TOWNSHIP HALL, 3755 PLEASANT LAKE ROAD, ANN ARBOR 48103. FROM 7AM-8PM. FOR ABSENTEE APPLICATION PLESE CLICK HERE.
PUBLIC SCHOOLS OF THE CITY OF ANN ARBOR – 1 PROPOSAL
Shall the Public Schools of the City of Ann Arbor, County of Washtenaw, Michigan, borrow the principal sum of not to exceed One
Billion Dollars ($1,000,000,000) and issue its general obligation unlimited tax bonds for the purpose of defraying the cost of making the following improvements: constructing additions to and/or remodeling School District buildings, including safety and security improvements, classrooms, laboratories, kitchens, performing arts and pool facilities, and solar, geothermal and other renewable energy improvements; acquiring and/or constructing buildings in the School District, including elementary, middle and high schools; equipping, furnishing, reequipping and refurnishing buildings in the School District, including the acquisition of school buses and musical instruments; acquiring and installing instructional technology equipment in the School District; and acquiring, improving and developing sites, including athletic fields, facilities, structures, parking and playgrounds, in the School District?  The debt millage levy required to retire all bonds of the School District currently outstanding and proposed by this ballot proposal is estimated to be at or below 4.10 mills. The estimated millage to be levied in 2020 to service this issue of bonds is 1.99 mills ($1.99 per $1,000 of taxable value) and the estimated simple average annual millage rate required to retire the bonds of this issue is 3.49 mills ($3.49 per $1,000 of taxable value). The bonds will be issued in multiple series, payable in the case of each series in not to exceed 22 years from the date of issue of such series. (Under State law, bond proceeds may not be used to pay teacher or administrator salaries, routine maintenance or repair costs or other School District operating expenses.)
Washtenaw County is hosting a County Clean Up Day on November 9th from 9am-1pm at Eastern Michigan University 799 N. Hewitt, Ypsilanti in the parking lot across from Rynearson Stadium. All Washtenaw County residents are welcome to bring old electronics, paints, oils, and cleaning/garden chemicals, and much more for responsible and safe disposal by our waste specialists. Please post the attached flyer as appropriate on event boards and calendars, and share with your residents, communities, and local organizations (note: no waste from out-of-county residents or generated by a business can be accepted).  More information can be found at washtenaw.org/cleanup.  See event flier HERE.
Please remember to be a thoughtful neighbor when burning, the smoke may not bother you but it may travel to your neighbors.  Lodi Township allows burning in the Township with a burn permit from the Saline Fire Department.  You can call 734.429.4440 and follow the prompts.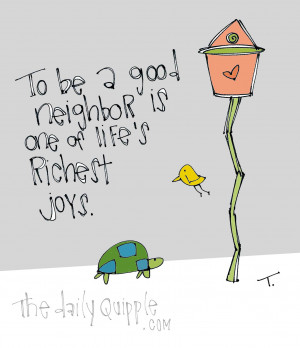 Millage breakdown on your tax bill
Here is a break down of your summer and winter tax dollars
| | |
| --- | --- |
| Tax Dollars in order of cost: | |
| Schools | 44% |
| Washtenaw County | 21%** |
| Washtenaw Intermediate Schools | 16% |
| Washtenaw Community College | 10% |
| Library | 4% |
| Lodi Township | 3%* |
| Fire Department | 2% |
*Township Services included in the 3%: Police Protection (Sheriff contract, plus overtime fees), monthly recycling and yard waste, trash vouchers, local road projects including dust & brine contract.
**Washtenaw County Services include: Washtenaw County Operating 62%, Mental Health & Public Safety 14%, County Parks 13%, County Roads 7%, Enhanced Emergency Communication System 5, County Veteran's Relief Fund 1%.

More services, all residents
On May 1, Washtenaw County Community Mental Health (WCCMH) will begin to offer services and service-navigation assistance to all county residents, regardless of their ability to pay. 
Services will include individual and group counseling, medication management, substance use treatment and recovery support, and referrals to helpful community resources.
WCCMH will offer these services to any county resident who is unable to get timely care and will serve these residents until they can be referred to appropriate community partners.
Please call 734.544.3050 or 1.800.440.7548 for help with these services.
PLEASE REMEMBER TO BE A GOOD NEIGHBOR AND DON'T DUMP YOUR GARBAGE ON OTHER PEOPLES PROPERTY.  IF YOU SEE SOMEONE DUMPING, PLEASE REPORT TO THE TOWNSHIP, OR
WASHTENAW COUNTY SHERIFF'S OFFICE.
Wagner Road Safety Improvements
April 8, 2019
The Washtenaw County Road Commission (WCRC) is excited to announce two new projects planned on Wagner Road in Scio and Lodi Townships in 2020.
These projects will focus on improving safety along Wagner Road and will be funded with a grant from the Highway Safety Improvement Program through the Michigan Department of Transportation. Construction will take place during the 2020 construction season.
Here's a summary of the planned improvements:
Wagner Road from Ann Arbor-Saline Rd to Liberty Road

Install centerline rumble strips, recessed durable pavement markings, construct a left turn lane and install an overhead beacon at Waters Road, and spot drainage improvements

Wagner Road from Liberty Road to Huron River Drive

Enhanced curve delineation, recessed durable pavement markings, signal modernization at Dexter-Ann Arbor Road, signal timing optimization along the corridor and spot drainage improvements.
WCRC will hold a public information meeting about these projects in early 2020. For additional information on this project, contact Brent Schlack, assistant director of engineering, (734) 327-6670 or schlackb@wcroads.org.
Find out more about the grant funded projects planned in Washtenaw County by visiting wcroads.org/road-work-construction/grants.
Voter Information Center
The Michigan Voter Information Center has a NEW look.  Check it out HERE!
From the Sheriffs's Office: Identity Fraud / Mail Theft Incidents
The Washtenaw County Sheriff's office has issued the following warning: The information below explains the warning and provides actions you can take to protect your family and yourself. Residents in Scio and Lodi Township neighborhoods have been the victims of identity fraud and mail theft incidents. The neighborhoods that have been hit in Scio thus far are High Hollow, Sandy Creek, Malena, Trillium Crossing and Greenook in Loch Alpine. All of the incidents that have occurred are within neighborhoods where the mailboxes are grouped together. Most of those neighborhoods have open mailboxes – where anyone could go through them. Personal information was obtained from all of the victim's. Social security numbers were obtained to apply for several different credit cards online. Most of the credit cards applied for were through Fidelity. Others applied for were Ally, Elan, Capitol One, American Express and Fifth Third. The cards were then mailed to the victim's residence. Some of the victim's received the cards prior to the suspect's taking them from their mailbox and others the suspects were able to retrieve the new cards prior to the victim's having any knowledge of the accounts being opened. The suspects were then using the new credit cards at various Best Buy's and Walmart's throughout the state to make purchases of Apple watches, IPads and gift cards. A majority of the victim's found out that their residence had been signed up for Informed Delivery through the US Postal Service. This is a program that every home can be registered for (only one occupant of the home can register). You will receive a daily email from the Post Office with photographs of the mail you will be receiving that day. The suspects were signing the victim's residence up for Informed Delivery and receiving the email notifications showing when the newly obtained credit cards would be arriving. The suspects would then retrieve the mail from the mailboxes the day the credit cards were being delivered. You can sign up for Informed Delivery at this website: https://informeddelivery.usps.com/box/pages/intro/start.action Some important points to consider. Sign yourself up for one of the credit apps; Credit Sesame, Credit Karma, etc., to monitor any activity on your credit account. These are apps you can install on your smart phone and check daily. You can see if there have been any hard inquiries on your credit for openings of new accounts. Put a flag on your account to be notified prior to any new accounts being opened. If you've been a victim of an identity theft or fraud, get a copy of the police report and send it to one of the three credit bureaus to have 7 year fraud protection which will not allow any new accounts to be opened without being contacted first. If you find that someone obtained a fraudulent credit card in your name here are some important things to do and/ask:
Cancel the card immediately
Ask if the card has been used. If it's been used find out date/time, store location, amounts, items purchased
How was the credit card opened (online?)
IP address used to apply for the credit card
Time of the IP address submission
Video or Cable Television Issues?
The Michigan Public Service Commission (MPSC) is responsible for the implementation and oversight of Public Act 480 of 2006. Section 10 of the Act provides a video/cable dispute resolution process at the MPSC to be used by customers, providers and franchise entities. This dispute resolution process allows customers who are unable to resolve their video/cable television complaints with their provider to file a complaint with MPSC. The video/cable web page can be found here. The webpage includes information such as the complaint process, the Act, a current listing of active video/cable providers in Michigan, information for franchise entities, as well as other important information.
NEW!  Washtenaw County Fix It Program
The Washtenaw County Road Commission has launched "WCRC Fix It" an online platform that allows residents to report non-emergency issues online and via a mobile app available in the Apple iTunes & Google Play stores. The WCRC Fix It platform is to be used for non-emergency road issues. WCRC will check and respond to service requests submitted via WCRC Fix It during business hours. If you need to report an emergency or potentially hazardous road issue, we encourage them to call the Road Commission immediately at (734) 761-1500.
Join the Lodi Township Email List
Keep in touch by joining our email list! It will be used for periodic mailings (like our newsletter) and occasional announcements. This list is for internal use only, and will not be shared with other organizations.